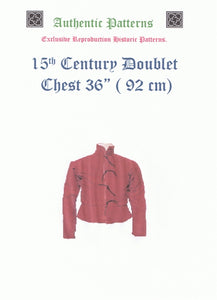 New Full Size Patterns.
Please Note: All Sizes are listed, just click on the size required.
14th - 15th Century DOUBLET.
This pattern is quite detailed with easy to follow tips, this will help you make an Authentic Garment for the period mentioned.
( Approx 1.5m  x 92 cm wide ).